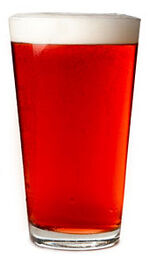 Irish red ale, red ale, or Irish ale is a name used by brewers in Ireland. There are many other examples being produced by Ireland's expanding craft beer industry. Smithwick's, O'Hara's, 8 Degrees and Franciscan Well all brew examples of Irish red ale.
There is some dispute as to whether Irish red ale is a genuine style or the same as English keg Bitter.
In the United States, the name can describe a darker amber ale or a "red" beer that is a lager with caramel coloring.